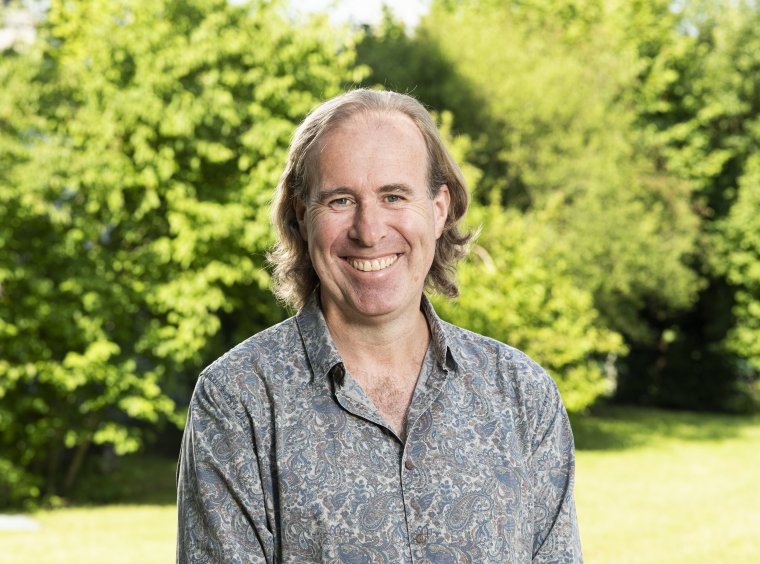 © www.kit.edu
Mark Rounsevell
Mark Rounsevell is Professor of Land Use Change at the Karlsruhe Institute of Technology (Institute of Geography & Geo-ecology) and Head of IFU's Land Use Change & Climate Research Group. His research focuses on the human dimensions of environmental change, including the analysis of socio-ecological systems, land use and land cover change, the impacts of climate change on natural resources, including biodiversity, and the role of the land system in climate change mitigation. He works with social simulation models to undertake experiments on human-environment interactions using a number of different modelling approaches from local to global scales, for the past, present and future with a focus on environmental change scenarios. This includes the suite of CRAFTY agent-based, land system models (https://landchange.imk-ifu.kit.edu/CRAFTY), the LandSyMM framework (https://landsymm.earth/) and the HILDA+ historic land cover reconstruction (https://landchange.imk-ifu.kit.edu/hilda). He is:
- Co-chair of the Future Earth AIMES project (Analysis, Integration & Modelling of the Earth System) (https://aimesproject.org/);
- Co-chair of the Intergovernmental Platform on Biodiversity & Ecosystem Services (IPBES) regional assessment for Europe & Central Asia;
- Lead author to the 2nd, 3rd, 4th and 5th Assessment Reports of Working Group II of the Intergovernmental Panel on Climate Change (IPCC);
- Lead author to the IPCC Special Report on Climate Change & Land;
- Coordinating Lead Author to the IPBES assessment on the interlinkages among biodiversity, climate, water, food, & health (the Nexus assessment).
He has had prominent roles in a number of international research projects including, amongst others, the European Commission funded:
OPERAs project (OPerationalizing Ecosystem Research Applications, www.operas-project.eu);
LUC4C project (Land-use change: assessing the net climate forcing, and options for climate change mitigation and adaptation, luc4c.eu)
IMPRESSIONS project (Impacts and risks from high-end scenarios: Strategies for innovative solutions, www.impressions-project.eu);
ForestPaths project (Co-designing holistic forest-based policy pathways for climate change mitigation, https://forestpaths.eu/);
CLIMB-FOREST project (CLImate Mitigation and Bioeconomy pathways for sustainable FORESTry, https://www.climbforest.eu/);
BIONEXT project (The biodiversity nexus: transformative change for sustainability, https://www.bionext-project.eu/);
wildE project (Climate-smart rewilding: ecological restoration for climate change mitigation, adaptation and biodiversity support in Europe, https://www.wilde-project.eu/);
MOSAIC project (Joined-up land use strategies tackling climate change and biodiversity loss).
Orcid ID: 0000-0001-7476-9398
Email:
mark.rounsevell@kit.edu
Telephone:
+49 8821 183 198
Publications Mark Rounsevell